Austrian Mobility Labs
Nov 8, 2019
The Austrian Federal Ministry for Transport, Innovation and Technology (BMVIT) has created a new programme initiative to fund a set of real-world laboratories designed to complement its research and innovation funding activities and to leverage their impacts.
These Austrian Mobility Labs address key issues of local and regional mobility futures. They unlock new potentials for research and innovation and create a vital innovation ecosystem for mobility and transport.
AustriaTech accompanies the implementation process of the Mobility Labs and is the national and international contact point of the initiative.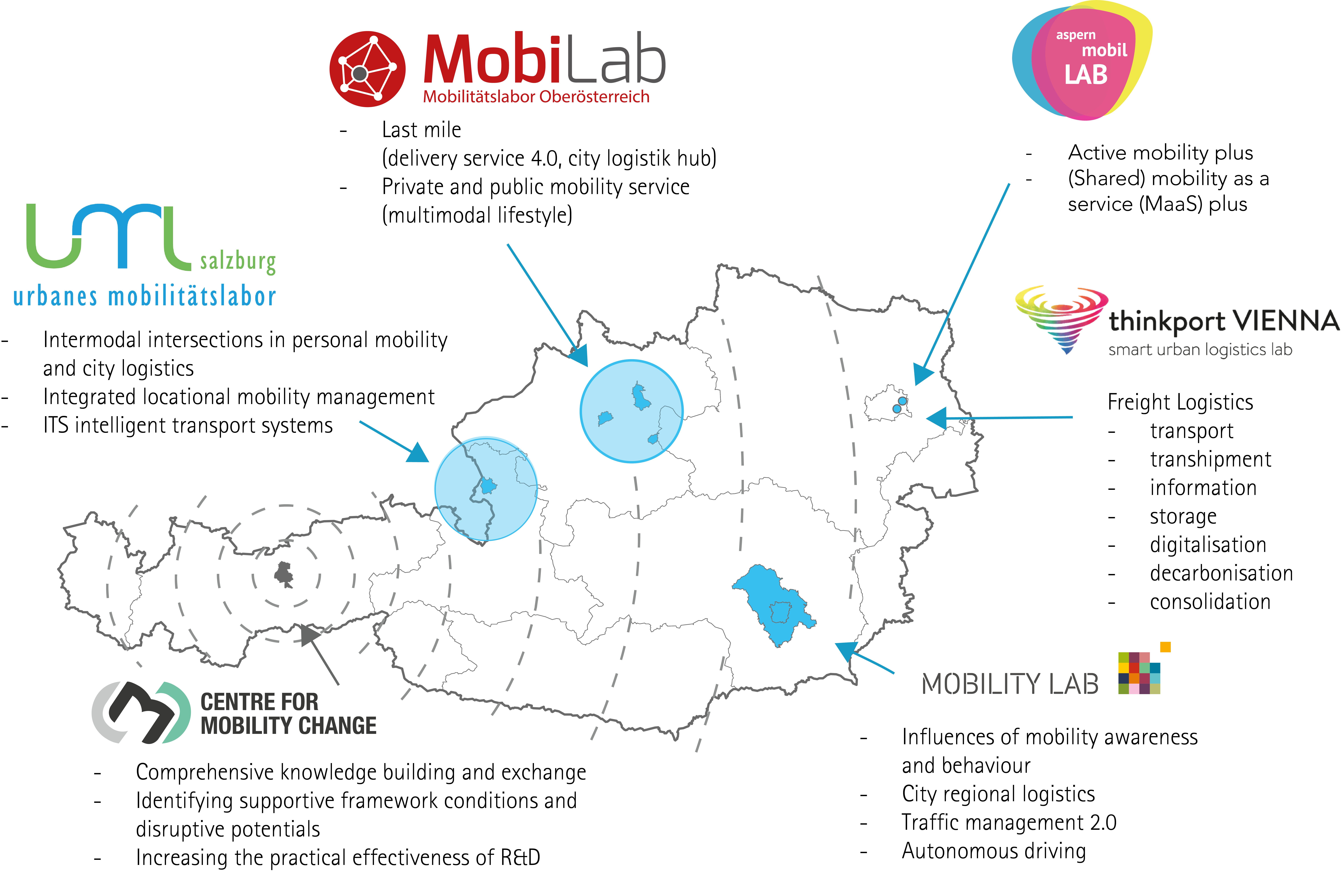 Stay up-to-date with
AustriaTech Newsletter
This site uses cookies to improve your user experience. Please read our privacy policy to learn more about how we use cookies and how you can manage them. You have the option to voluntarily accept all cookies that are not necessary by clicking on the "Accept Cookies" button or to reject them by clicking on the "Reject Cookies" button.