For Ing. Mag. Bernd Datler, Managing Director of ASFINAG Maut Service GmbH, the event is all about shared learning. "Not every highway operator has to reinvent the wheel. Exchanging ideas about successful solutions, but also addressing approaches that have not proven successful, is very important. With the combined know-how from the research, industry, and operator sectors, we expect new approaches from the ISFO, which we can hopefully apply in our company as well. Of course, we are also looking forward to presenting a few highlights from our company that we are proud of and that we believe we have a leading role in, e.g., our already well-advanced C-ITS expansion."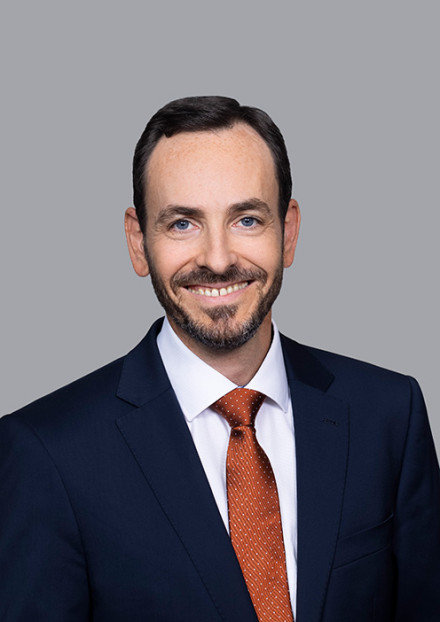 Where are the potentials of traffic management from your point of view?
As a mobility expert, innovation and sustainability, while considering a high level of safety and reliable travel, are top priorities for ASFINAG. "Innovative traffic and mobility management should provide us with significant support in this regard. On the one hand, by keeping traffic flowing on the roads, but especially by connecting different transport modes. In this context, innovative traffic management goes far beyond classic line management. It should help to increase the occupancy rate of vehicles and prioritize public transport on the highway network," says Bernd Datler. For example, the coordination of e-cars at charging points at service areas should be improved. "Innovative traffic information services are also a central element in traffic management, in order to keep customers informed both before and during their journey and also to offer alternatives if necessary. Car2X technology helps increase safety for road users by exchanging information between vehicles and infrastructure - not only on the road, but also at railroad crossings, for example," Datler adds.
Viewing mobility as a whole
Reducing CO2 emissions in the transport sector is an essential element in achieving the Paris climate targets and the EU Green Deal. "Austria has committed to this with the Mobility Master Plan. This will require some change in our mobility behavior. Innovative traffic management should help us to offer simple and convenient solutions to support this change. Thus, as ASFINAG, we are organizing a workshop with international partners as part of ISFO on Monday June 26 from 16:15 to 17:45 to share experiences and best practices on how we can use our existing infrastructures in the best possible way, e.g. by supporting express bus services or by setting incentives to increase the occupancy rate in vehicles. It is important to always think of mobility as a whole and to combine the strengths of the individual modes of transport," says Datler.
International cooperation as the approach of the future
ASFINAG is also addressing the question of what young people expect from the road infrastructure of the future. In order to answer this, they set up targeted activities, such as participation in the ISFO, or with a global competition of ideas that enables young people from over 125 countries to work on challenges, find ideas and advise established companies.
An international exchange is also guaranteed at the symposium. Different mobility and transport conditions between the continents do not represent a tripping stone for international cooperation. Bernd Datler: "Of course there are differences, but we think that what we have in common is significantly greater and more interesting. The challenges unite us - the transformation to climate-neutral mobility is the number one issue on both continents. This is where we need to get together to discuss, pilot and implement solutions. Even though ASFINAG's core business is focused on Austria, we can still be proud of our innovative industry partners and do a bit of advertising for their solutions to operators around the world." Datler is pleased that the conference is not a "TRB only event," but that numerous international partner organizations are interested in the future of highway and tollway operations and are coming together.
Thank you for the interview!
At the following sessions, you can meet ASFINAG:
Monday, 26. Juni 09:00-10:25: How to implement connected and automated logistic solutions into the overall traffic management (WS 14)
Monday, 26. Juni 13:15-16:15: Ecosystems to Enable the Sharing of Electronic Messages and Data (C-ITS and more) (WS 6)
Monday, 26. Juni 16:15-17:45: Future Concepts for Managing and Operating the Surface Transportation System (WS 16)
Monday, 26. Juni 16:15-17:45: Sharing Mobility Data for Traffic Management (Mobility Data Spaces and Platforms) (WS 8)
Tuesday, 27. Juni 09:00-09:45: Plenary Session 1: Opening
Tuesday, 27. Juni 11:30-13:00: Session 1A: Collaboration and Added Value in Traffic Management (Track A)
Wednesday, 28. Juni 08:30-10:00: Session 4C: Using New Sources of Data to Improve Traffic Management (Track C)
Wednesday, 28. Juni 08:30-10:00: Session 5D: The Climate Imperative: Pricing and Finance Contributions toward Net Zero Transportation Goals (Track D)
Wednesday, 28. Juni 15:00-16:30: Intelligent Asset Management: Information-driven, integrated and sustainable towards the Future of Managing Traffic (WS 7)
Wednesday, 28. Juni 15:00-16:30: Workshop: Hubs for Transit Ride Sharing (WS 15)


Here you can find more information about the TRB ISFO 2023.